Well, as planned I finally got my display cabinet. While looking around for ideas, I found something that fit most of my needs for a reasonable price, so I went with it.
Here's the Display Cabinet, open and filled. I need to finish cabling the internal spotlight and tidy up the cables. As you can see, the cabinet has three glass shelves, a mirrored back and a marble inlaid base.
On the bottom shelf I have the Arms of the Fellowship, The Crown of Elessar, Helms Deep, The Arms of the Nazgûl and the Cave Trolls Hammer.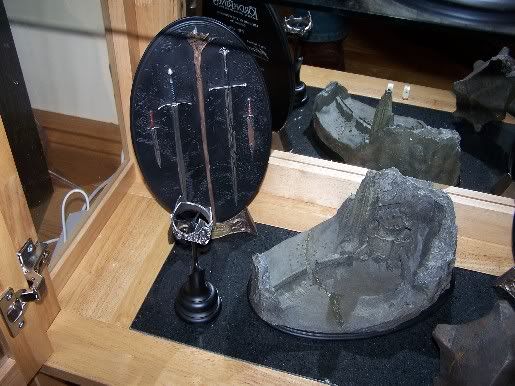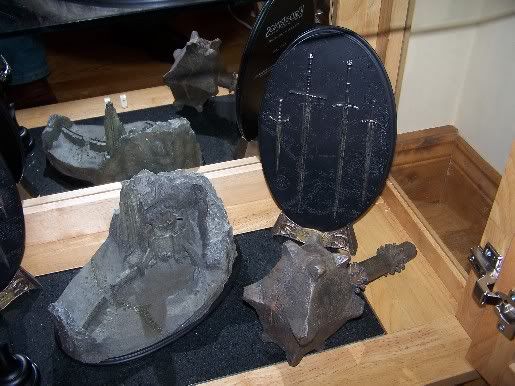 Next Shelf up I have Old Friends Bookends, Helm of the WitchKing, The Golden Hall, The Helm of Sauron and The Mace of Sauron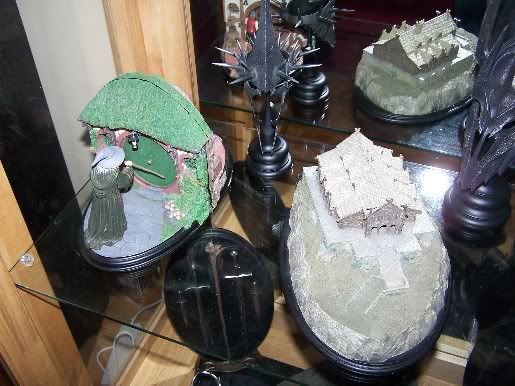 Here's some greater detail, showing the reflection of the Bag end interior side of the Old Friends Bookends.
Next up: Amon Hen, Minas Tirith, Orthanc, Minas Morgul and Weathertop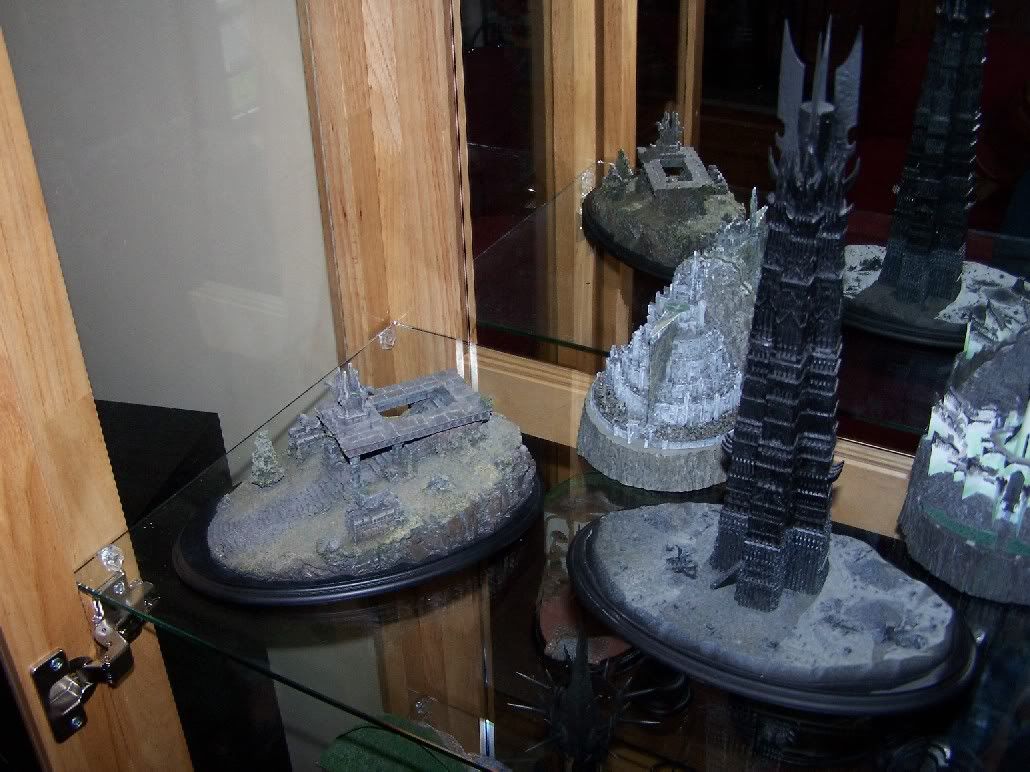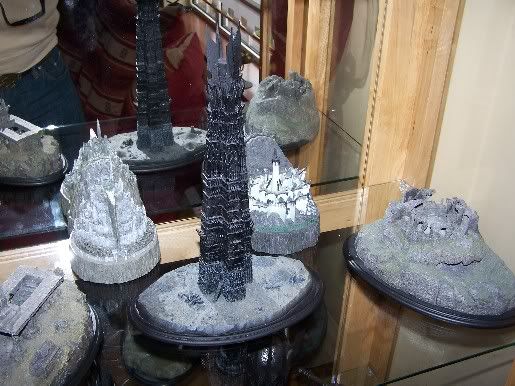 Top Shelf: Sméagol, Trilogy Tuesday Film Frame, Moria, Nazgûl on Fell Beast and Gollum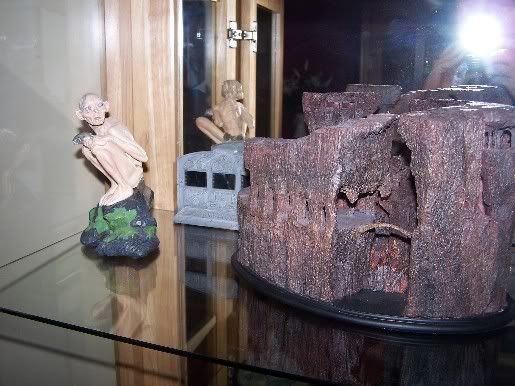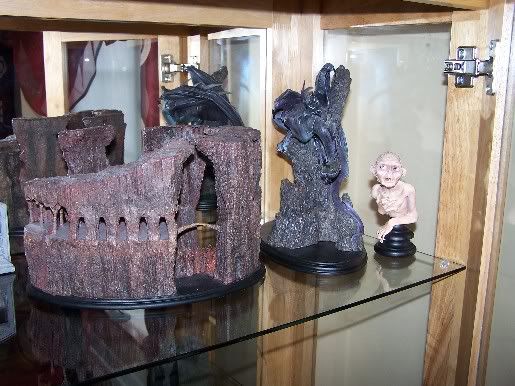 Old Friends Bookends in Detail
Details of Moria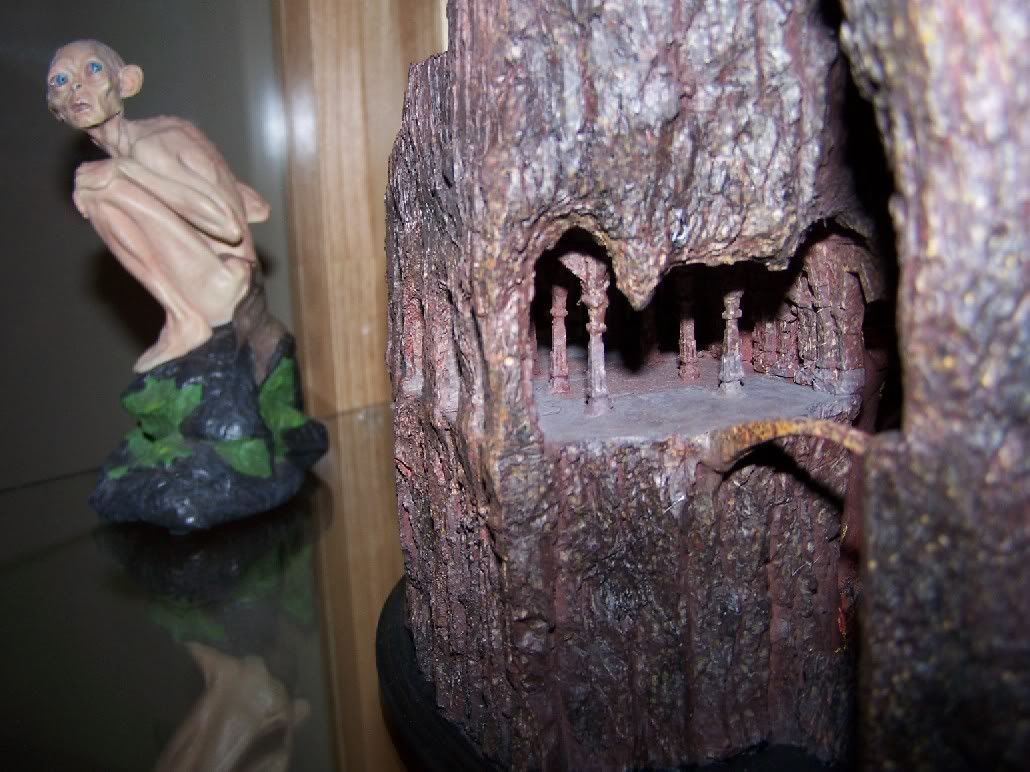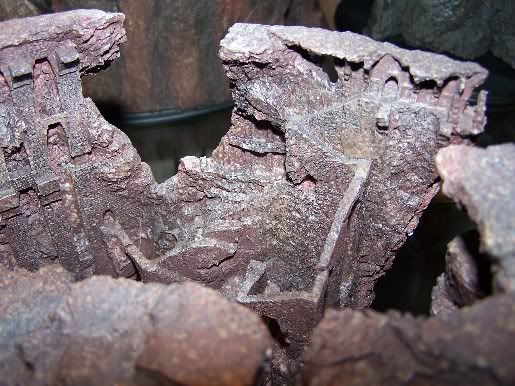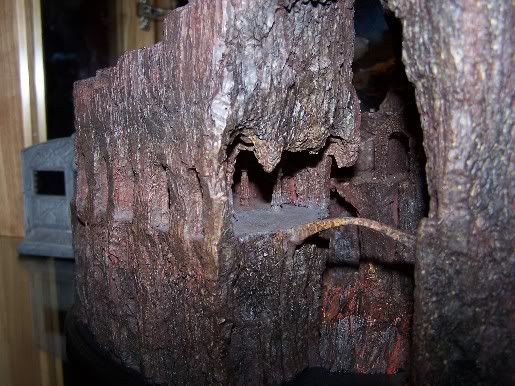 The WitchKing was placed on a shelf in the Kitchen, away from little fingers.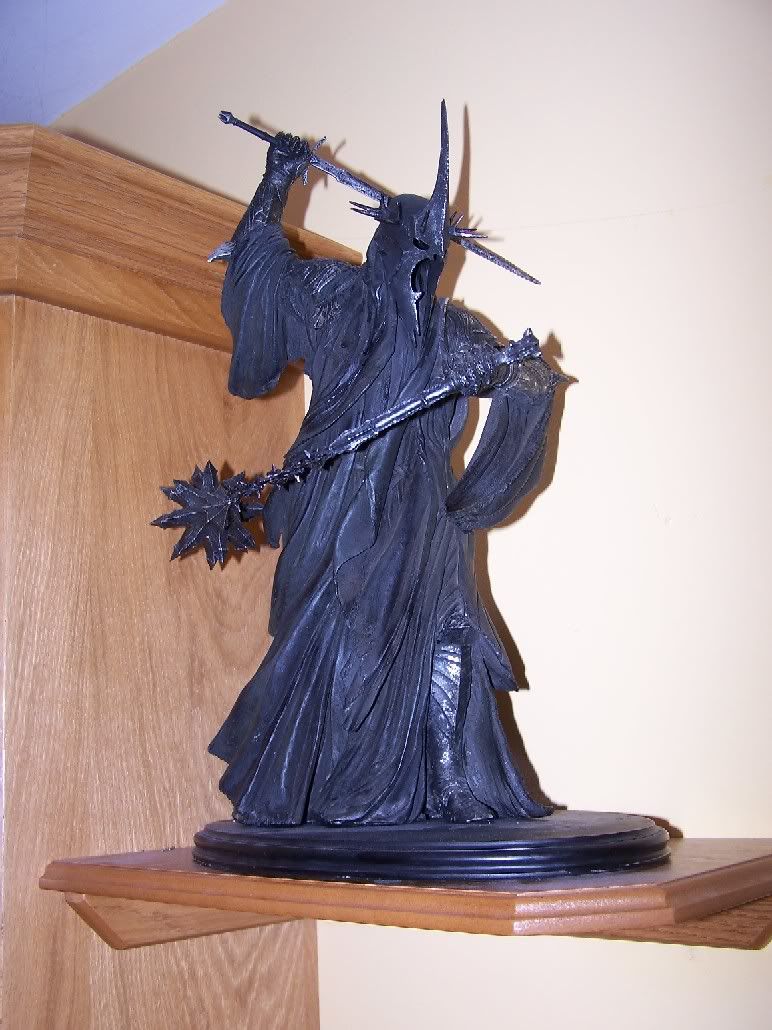 Sauron was moved to a matching sideboard, along with the DVDs and Argonath (Which gives you an idea of the scale we're talking here.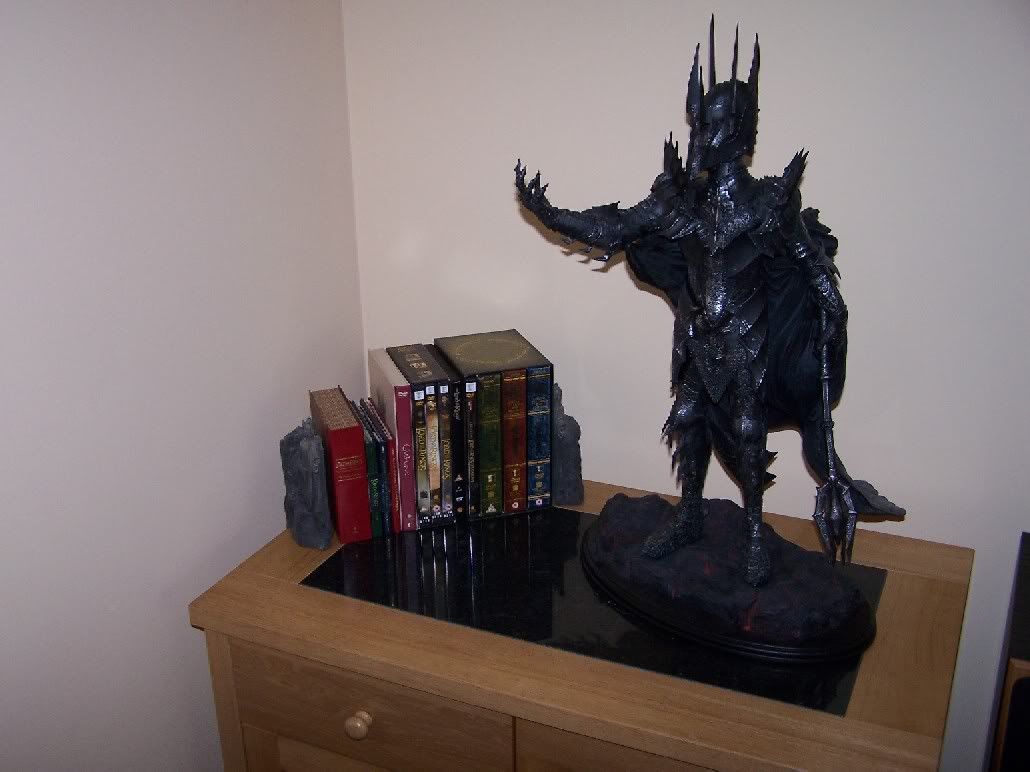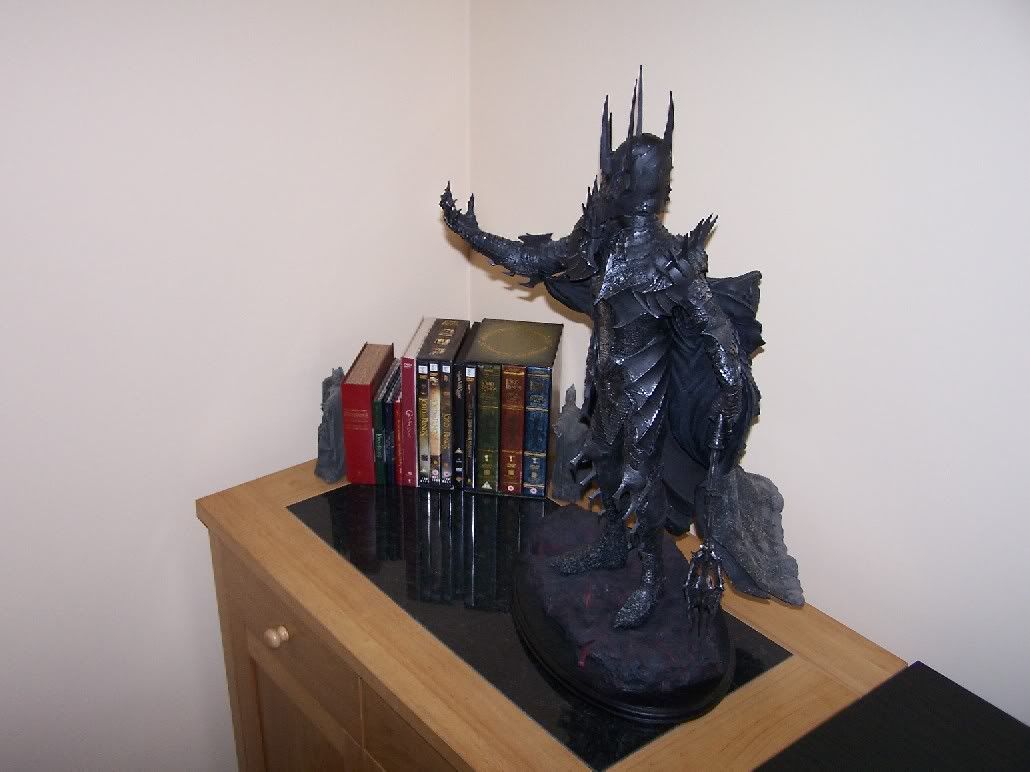 _________________
The Vinyamars on Stage! This time at Bag End