Vison wrote:
Quote:
At times I think no young person can enjoy poetry as it is meant to be enjoyed. Maybe "enjoy" is the wrong word. It is. I guess the word is "appreciate". I know, I know. I'm wrong. Young people can enjoy poetry, they can even write it. But I can tell you, it strikes home harder when you get old.

All too true, vison. All too true.
This ...
And there could I marvel my birthday
Away but the weather turned around. And the true
Joy of the long dead child sang burning
In the sun.
means something very different to me now than it did when I was 25.
The words ... and the true Joy of the long dead child ... strike hard, pierce through all of my armour.
And this ...
O may my heart's truth
Still be sung
On this high hill in a year's turning.
is become a recognition, a prayer to forestall the dying of the light.
Quote:
As with some music, I have to ration myself with certain poets. Thomas isn't one of them, not yet. But I think he will be. Housman is one I can only bear to read a little at a time.

I cannot read Dylan Thomas overmuch these days. His poems hurt ... if you know what I mean. I feel them too deeply ... a beauty of such cold fire cannot be borne too frequently. Else I am consumed.
<and now I have revealed entirely too much about my state of mind>
_________________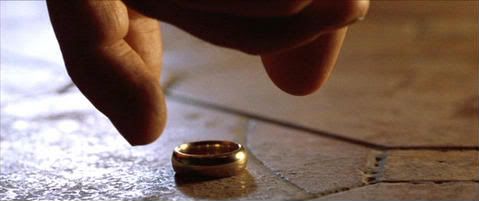 Ever mindful of the maxim that brevity is the soul of wit,
axordil
sums up the Sil:
"Too many Fingolfins, not enough Sams."
Yes.