I took almost a hundred pictures of Elgin Cathedral, so overwhelmed I was by the beauty of what's left.
The grounds around it are a cemetery, still in use today. There are a few graves that are actually inside the cathedral grounds, as recent as the early 20th century.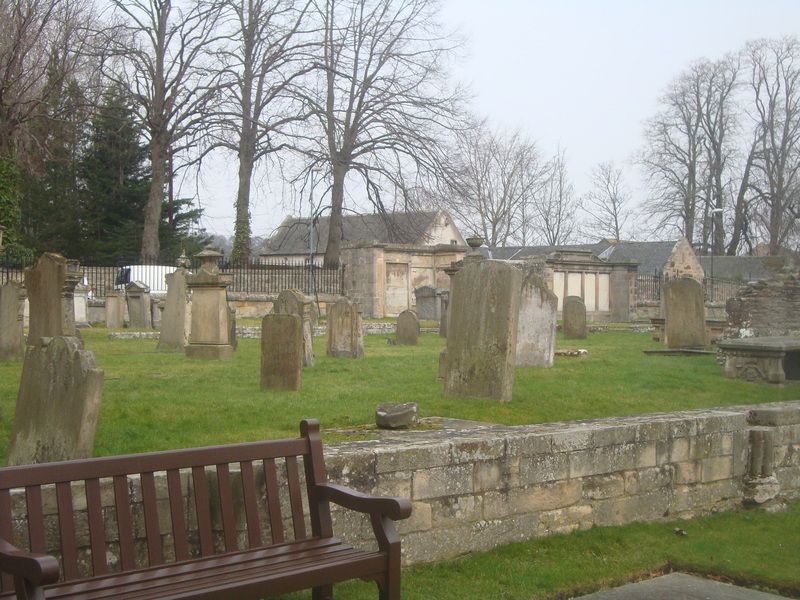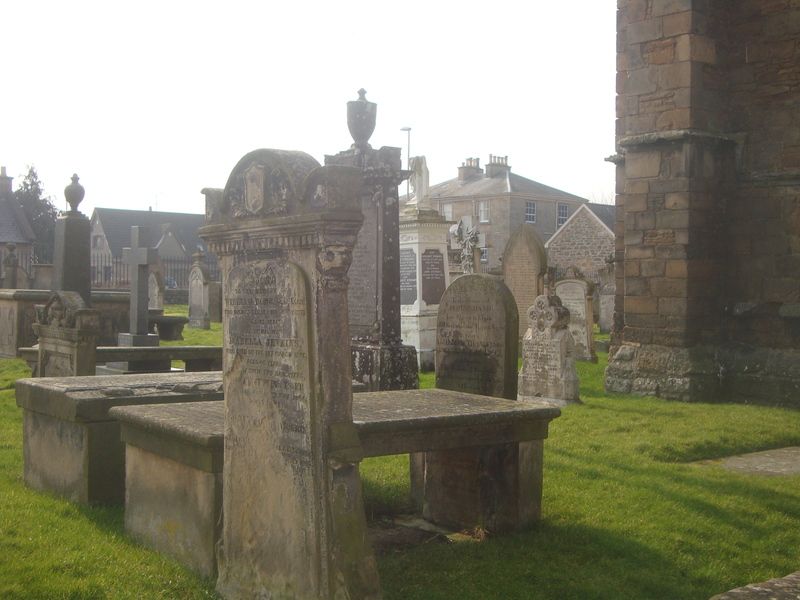 Of the graves that were not sheltered, the earliest that were still legible were from the mid-1600's. And even most of them took some deciphering. Many more were almost totally eroded and smooth, probably from the 1500's and earlier.
This one from 1791 is mainly legible because of the moss: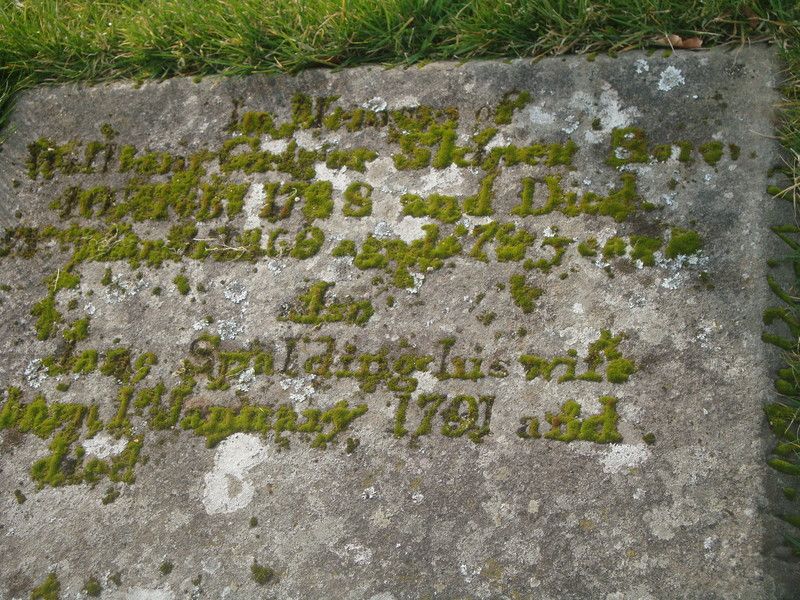 Judging from some of the other graves, eventually the moss will spread outside of the letters and erode the stone.
This one from 1684 was "indoors", relatively speaking. Hence its legibility: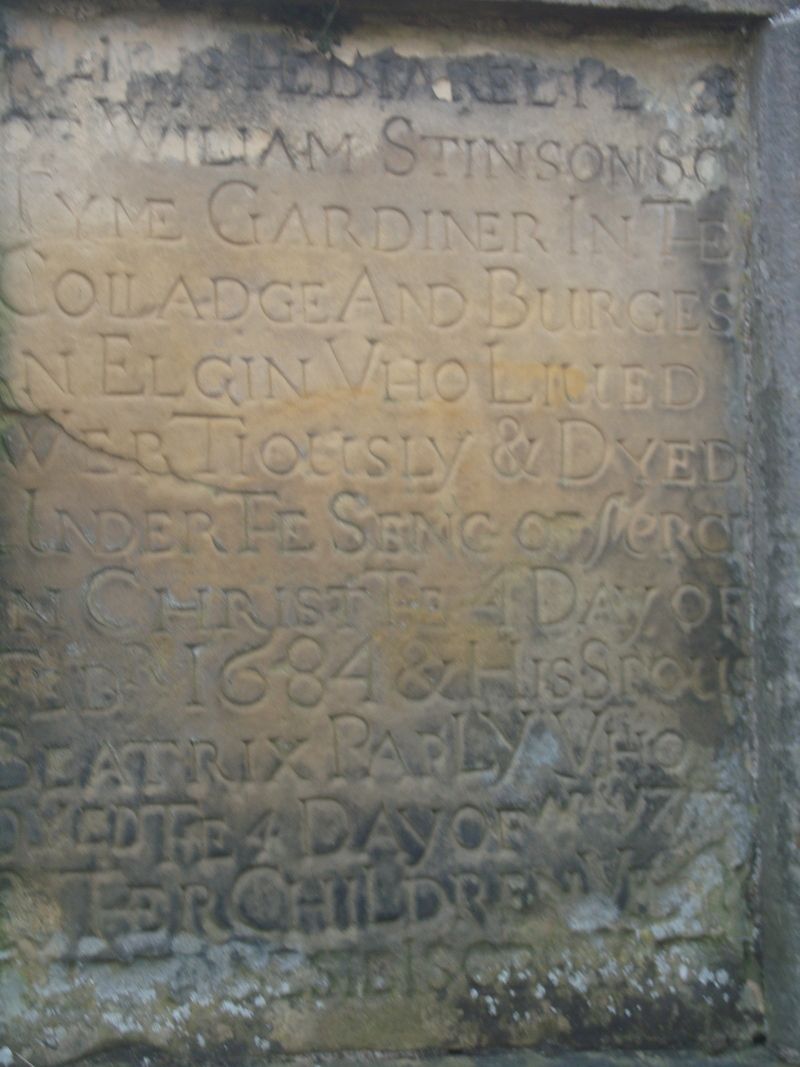 Another "indoors" one. I'm not sure what the "X" with a line on top means. Anyone?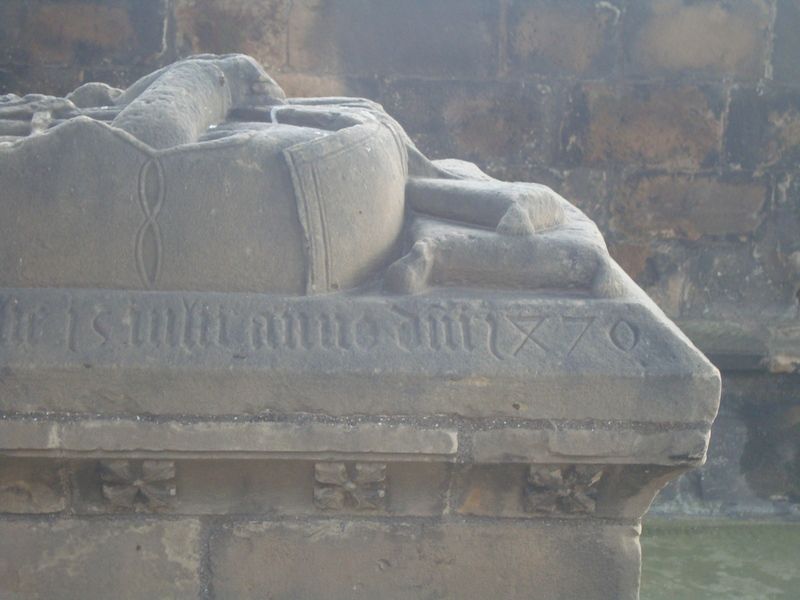 Some bishops and knights from the 13th century: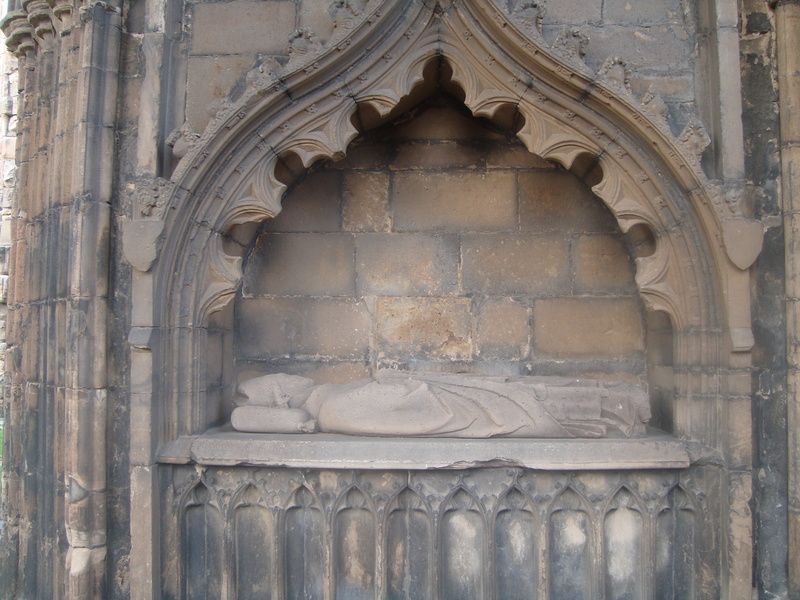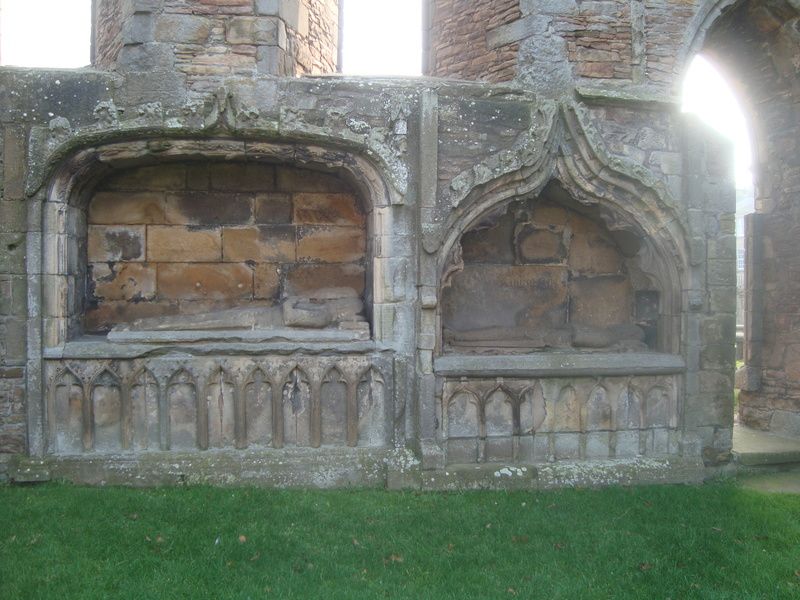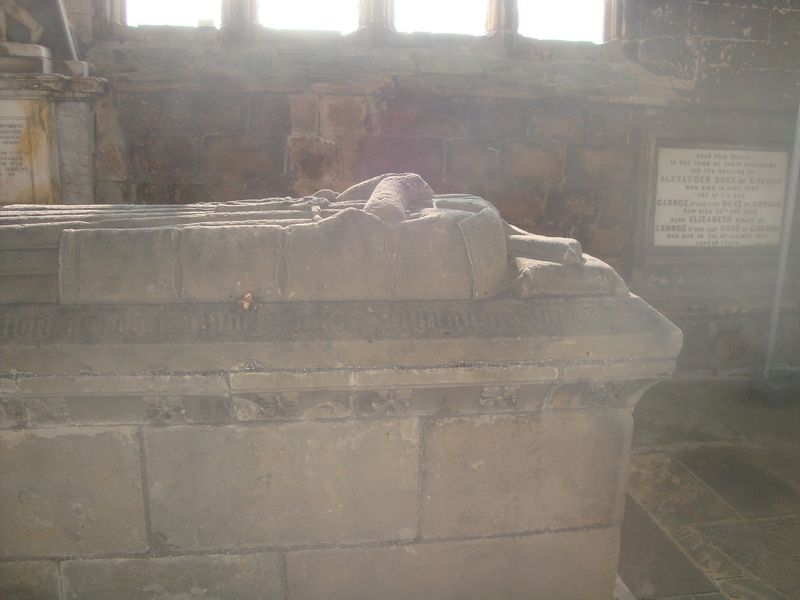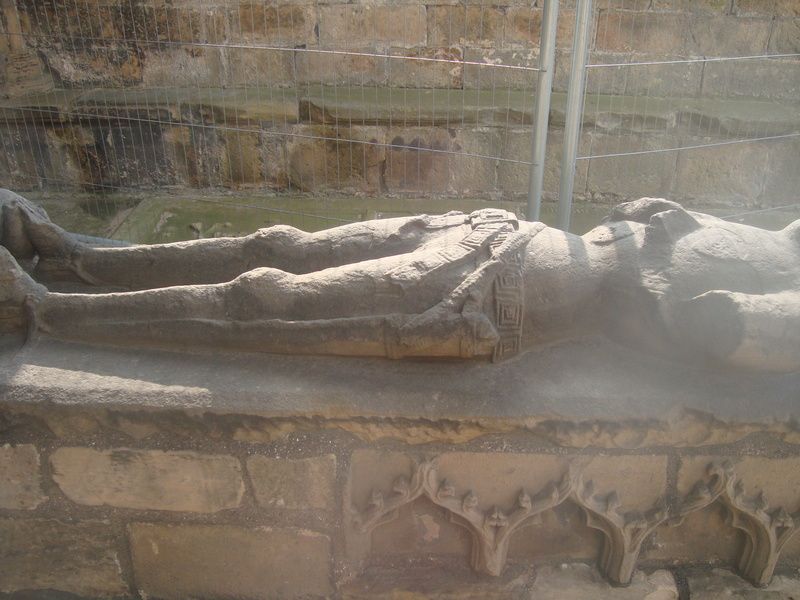 Elizabeth Paterson, a lady who died in 1698 at the age of 36: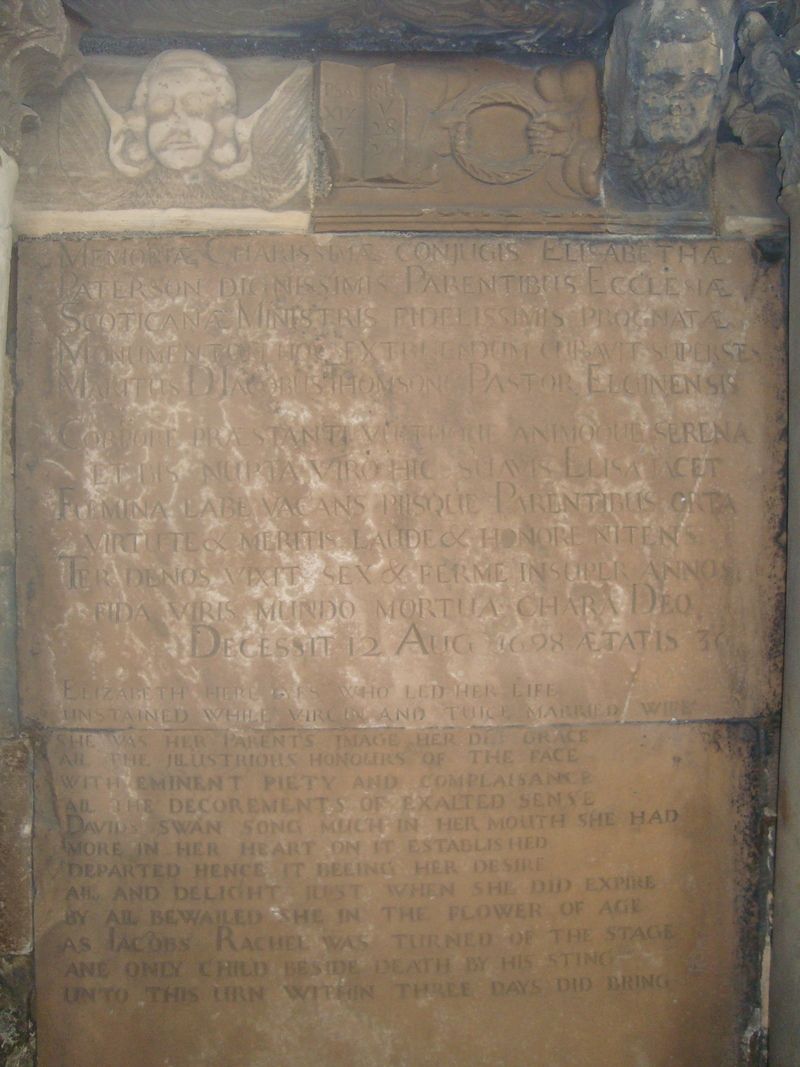 She must have been special - there weren't many other epitaths with a full poem in Latin and English.
"Elizabeth here lyes who led her life
Unstained while virgin and tuice married wife"