I'm a total novice when it comes to art but in the past few years my interest in the subject has been continually increasing. To broaden my horizons, I was curious to see what some of your favorite works by some of your favorite artists are. I'm particularly interested in hearing about some that might be a bit lesser known - we all know about your Van Goghs and Monets (and I think I've heard of some guy called Whistler), who/what do you love that not everybody might be familiar with? Which is not to say you can't share the Van Goghs and Monets too!
(No Whistlers though
)
I thought of this because I decided to put a picture by surrealist Yves Tanguy in my sig (which I can't get to work at the moment
). I found him in a book on Surrealism, which I was looking through primarily because I love Salvador Dali. His style reminds me a lot of Dali's, actually, but his paintings are more fully abstract. They are kinda like abstract sculptures placed in one of Dali's infinite landscapes. I find them wonderfully evocative and misterious. A couple favorites: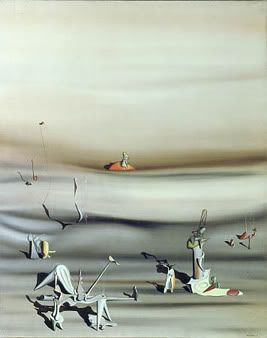 Another artist I discovered this year was Kandinsky, who seems well-known in the art-loving crowd but probably not the mainstream. I discovered him when somebody (forget who) had him in a sig for a while.
Kandinski went through a lot of styles, but the period that I really enjoy is a period I read someone call "geometric abstract" (I think). I think it's something about the way the lines flow through the vibrant colors that I find very joyful, almost celebratory. A couple favorites: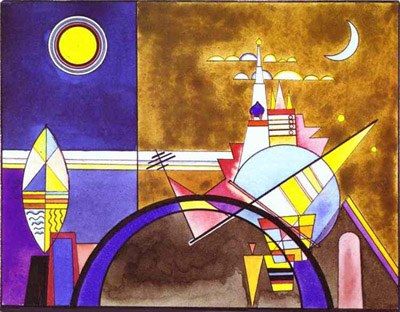 (lemme know if anybody wants me to change these to links)
As you might have guessed, I tend to enjoy things skeweing towards the abstract more than realistic depictions of stuff. Oh, and Starry Night is probably my favorite painting.
Attachment:
IMG_4107 (2).JPG